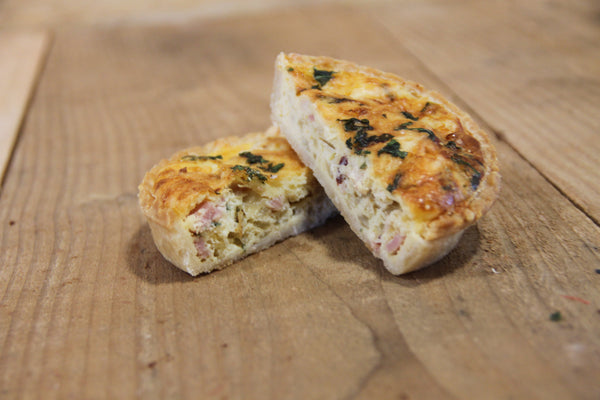 A simple but well made quiche is a welcome addition to any feast and from the feedback we have had so far, you lot absolutely love them!
Serve either cold straight from the Graze Box or gently warmed in the oven, however you choose to eat them, one thing we can say with some certainty is that either way they won't last long!
Additional Quiches can only be purchased in conjunction with a Deli Graze box purchase.
Contents:
1 x Quiche, choose from Quiche Lorraine or Mozzarella, Pesto and Sun Dried Tomato 

 Allergens: Gluten, Eggs, Milk, Soya may contain traces of Nuts