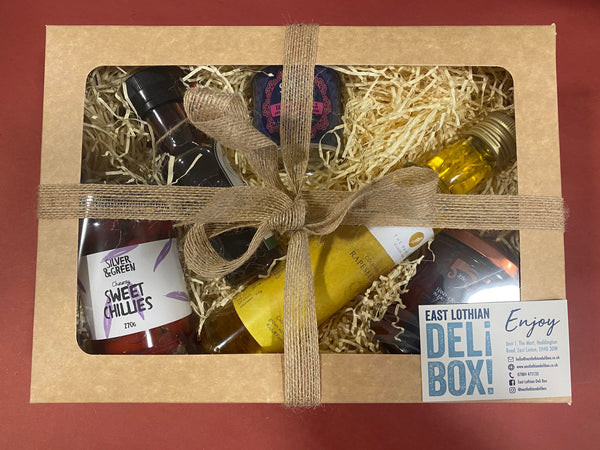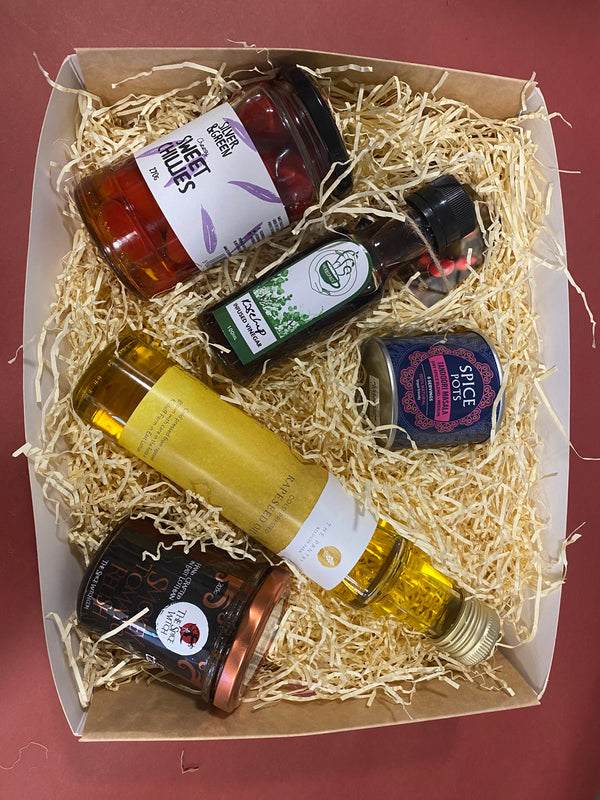 This is the ideal gift for any keen cook. This box provides a real punch of different flavours that will help enhance the taste of any meal. 

Comes packaged in a lovely presentation tray and sealed and tied with a jute bow to ensure that the contents arrive safely and in good condition.
All our hampers are hand assembled in our premises at The Mart, East Linton.
Contents
Silver & Green Stuffed Sweet Chillies
Herbspace Herb Infused Vinegar
Kilduff Farm Cold Pressed Rapeseed Oil
Vegan friendly Spice Pots – simply fantastic way to make brilliant curry.
Spice Witch Smoky Tomato Relish - this elevates your cooking (or bacon roll) to the next level!
Please note - we work hard to use smaller quantity local producers where possible. Very occasionally it may be necessary for us to substitute an item if one is unavailable. If this were to happen we would ensure that the replacement item would be of equal or greater value to that which it replaces.