Additional Chicken Liver Pate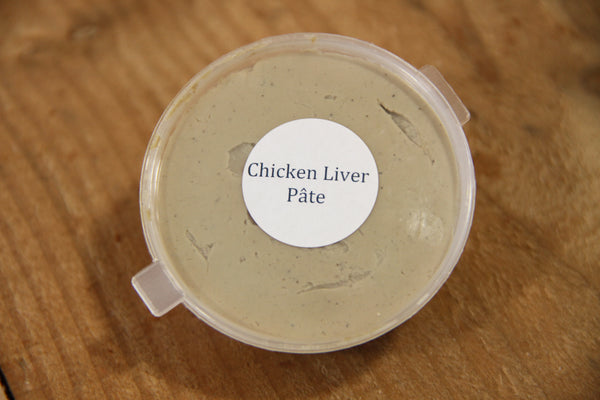 We often receive fantastic comments about the Chicken Liver Pate we use in our Deli Graze Boxes, in particular we get asked if extra portions of Pate are available? Well we have listened and are delighted to now be able to offer additional portions of Chicken Liver Pate in any orders of a Deli Graze Box.
This pate has a smooth texture, a real depth of flavour with background notes of Brandy & Port. Absolutely delicious when spread on bread, oatcakes or snarfed with a sneaky little lick straight from the knife!
Additional Chicken Liver Pate portions can only be purchased in conjunction with a Deli Graze box purchase.
Contents:
1 x 45g Tub

 Allergens: Milk, may contain traces of Nuts